Ready Meals For A Busy Lifestyle
Fatbroccoli is a homegrown concept of healthy ready meals. A taste of home, cooked and packed in eco-friendly trays featuring cuisines from around the world. We don't use any additives or preservatives, neither we add sugar.
Ready To Blend Smoothies
Pick from our ready-to-blend smoothies, mix with your liquid of choice, and start your day with nutritional packed options built on fresh fruits & veggies.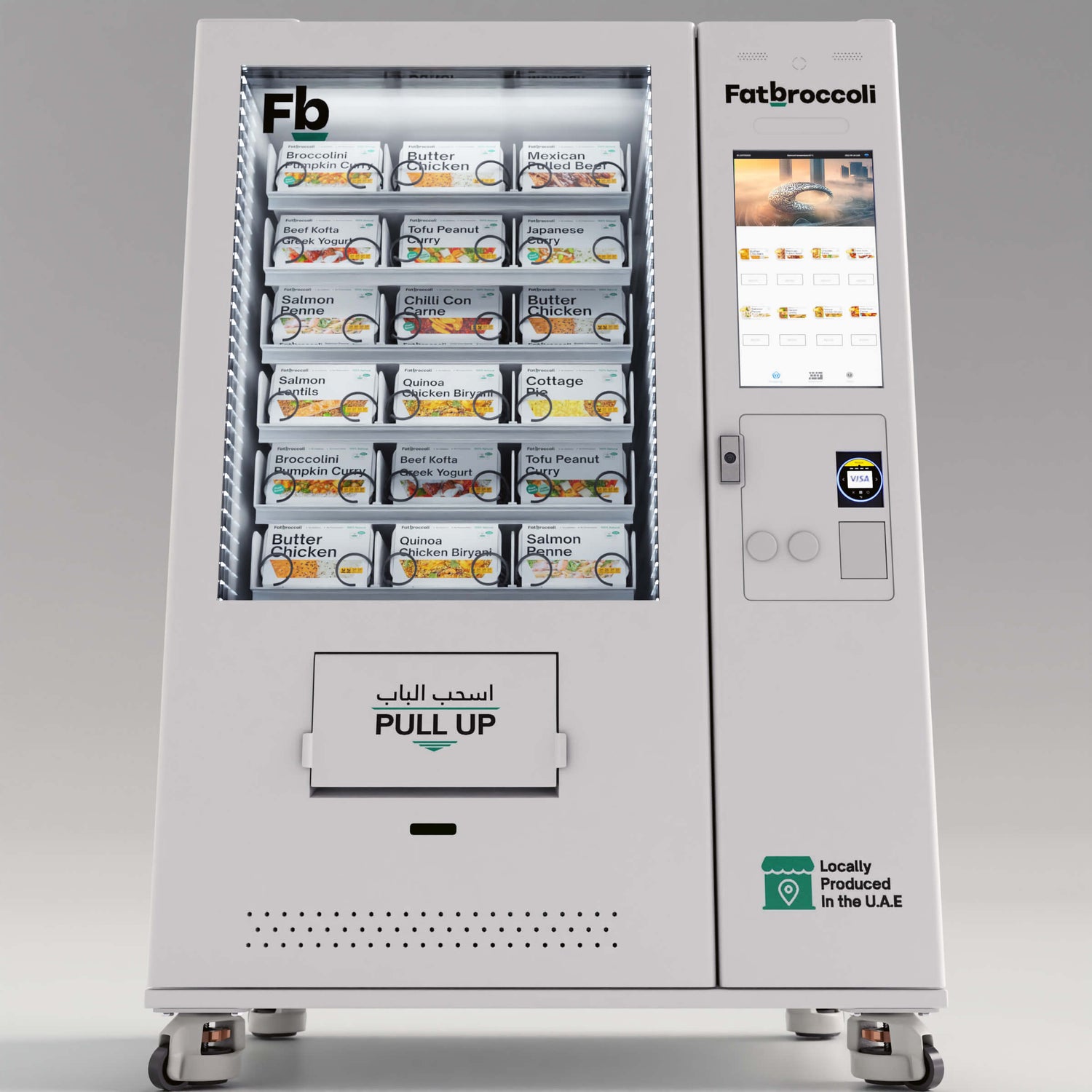 YOU'VE GOT HUNGRY PEOPLE, WE'VE GOT THE SOLUTION
Whether you're an organization looking to feed your staff or a simple way to eat well, we've got you covered with ready-to-eat meals served from our smart vending machines.
Our Solution
Featured collection
Regular price

د.إ18.00 AED

Regular price

Sale price

د.إ18.00 AED

Unit price

per

Regular price

د.إ25.00 AED

Regular price

Sale price

د.إ25.00 AED

Unit price

per

Regular price

د.إ25.00 AED

Regular price

Sale price

د.إ25.00 AED

Unit price

per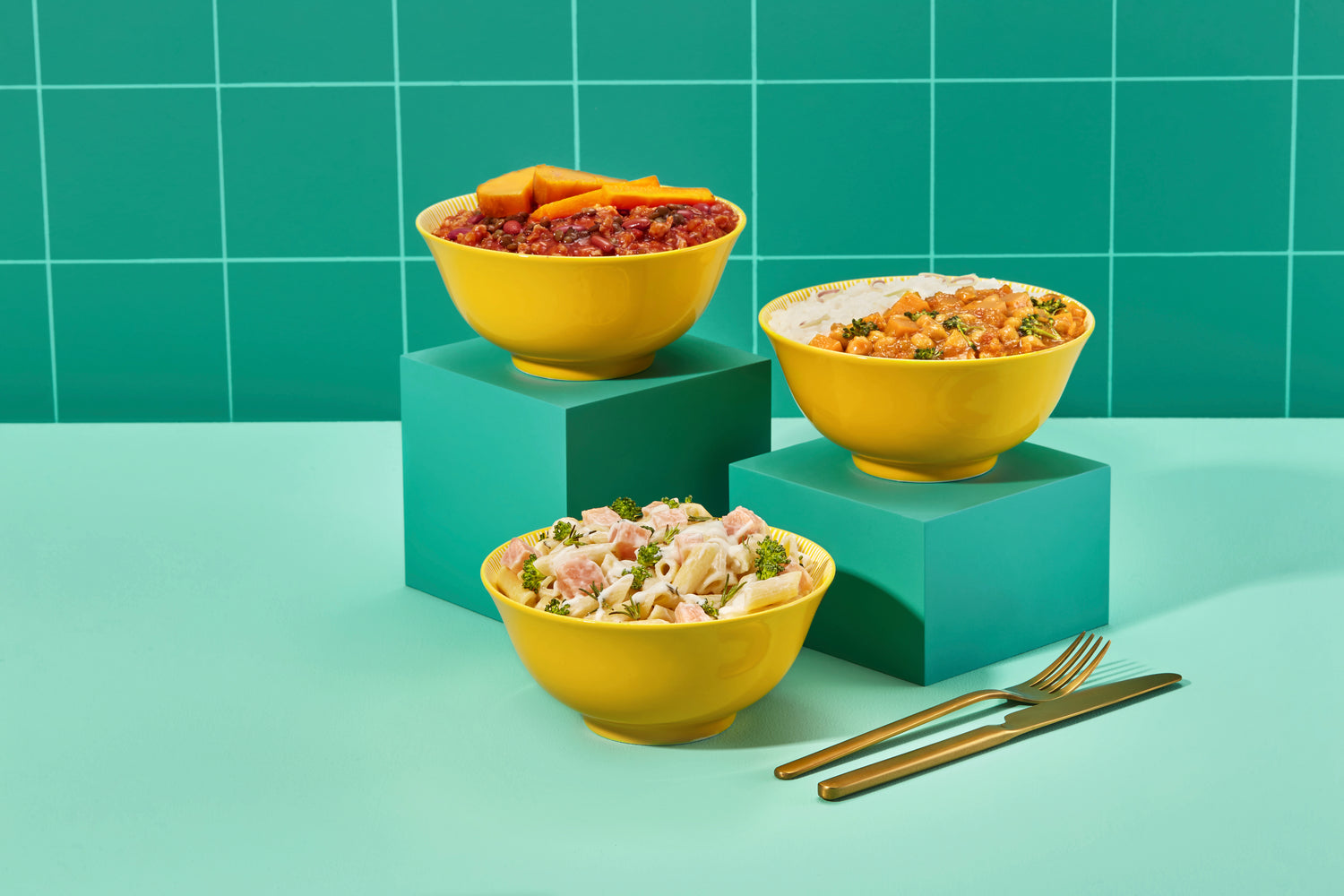 Submit Your Favorite Dish
Fatbroccoli menu aims to offer up to 50 meals by the end of each year, and our team is listening to your recommendations. Get in touch with the name of your favorite food from around the world!
Recommend
FAQ
Is frozen food healthy?

We choose freezing process for numerous reasons: frozen food does not require preservatives or additives; freezing process reduces harmful bacteria and helps to lock all the nutrients (vitamins and minerals).
Is your product-halal?

Yes. All our meals are halal.
How do I prepare my meal?

Take the tray out of the freezer and leave your food in room temperature for five minutes before starting the cooking process.

[OVEN]: Remove the tray from sleeve, remove the sealing film from the top, wrap tightly with aluminum cover, put the tray, still frozen, in a preheated oven at 180C. Heat for about 40-45 minutes.

[MICROWAVE]: Remove the tray from the case, keep the film and put the tray, still frozen, in the microwave, heat for about 7/8 minutes at 750 Watt.

Don't forget to check again the same instruction we mentioned on the packaging, as some of the meals we highly recommend to heat in microwave only.
What if my food is still cold after heating?

If your food is still a little bit cold after heating, place it for 1-2 more minutes in microwave. Don't worry our food is 100% cooked before freezing process.
After heating my meal can I freeze it again?

We don't recommend to freeze our meals after heating. We want you to be able to enjoy the freshness and deliciousness of our food.

Adding to this our food tray is eco-friendly and sensitive so it's highly recommend to consume your meal straight after heating.
What is the portion size?

Our single-serve portions vary from 300-400 grams.
What is shelf-life of the product?

Thanks to freezing process the shelf-life of the product is one year.
How can I store my food?

When you receive your delivery, unpack your box and pop the meals straight in the freezer (store at -18°C) to keep them fresh until you're ready to satisfy your cravings.

Our food can be kept in the freezer for up to 12 months.
Is your packaging eco-friendly?

Proudly, yes. Our meal trays and sleeves are both eco-friendly. We always aim to choose the most sustainable packaging solutions for our products and our goal is to conserve the earth's finite resources and reduce the amount of plastic waste.
Is your packaging oven and microwave safe?

Yes, our packaging are oven and microwave safe.
How & when do you deliver?

When you place your order you will be able to choose the available slot for your delivery.

On the day of delivery: our delivery partners will text you with a 1hr delivery window, so you'll know exactly when your parcel is arriving.